Smart Storage Solution Provider
Luoyang Unicorn Co., Ltd. is a professional Smart Storage Solution steel furniture solution provider which has rich experience in manufacturing, designing, selling and exporting smart express locker. The factory covers an area of 30000 square meters, construction area of 25000 square meters, more than 220employee, 12 engineering and technical personal, 10 management staff, annual turnover more than 10 million dollars.

Customized digital storage solution
The company is mainly engaged in Customized digital storage solution/Last Mile Parcel Delivery Solutions. The main products include smart express cabinets, smart lockers, smart takeaway dining cabinets, smart luggage locker, supermarket smart storage locker,laundry locker smart, smart phone charging cabinets, smart storage and distribution, steel lockers, steel office furniture, school furniture R&D production, sales and service.
25000

Area covered

200

Staff

30

Certification
Holding numerous quality certifications
We pay attention to quality management, so we passed ISO 9001 international quality management system certification, ISO 14001 international environment management system certification, OHSAS 18001 occupational health and safety management system certification. Our diligent production process means we manufacture under ISO 9001, ISO 14001 and OHSAS 18001 management systems. Furthermore, we have registered trademarks for our products in the focus for brand building. In light of this, we have been awarded as a Luoyang City Administration of Industry Trustiness Construction Credit Enterprise.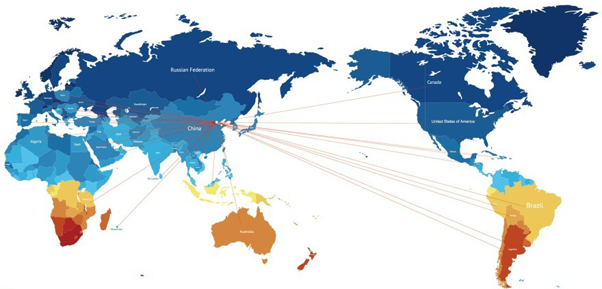 Exporting To Different Countries
Our company has a series of products with high competitive multi-level price.
Beginning in 2010, in the face of the rapid development of industry, the company quickly grasp the intelligent express ark industry development opportunities, combined with years of accumulated technology advantage, the company at present, the company of intelligent express ark product has been approved by dozens of well-known enterprises at home and abroad, and widely used in the industries of express "the last kilometer" smart logistics distribution link of belongings and delivery. The intelligent express cabinet products of the company are exported to the United States, Europe and other places, realizing the business layout with intelligent express box as the core, intelligent storage cabinet and other intelligent storage and interactive equipment coexist. At the same time, it has a perfect layout in the terminal service outlets and can quickly respond to customer demand. It is one of the national high-tech enterprises with strong independent research and development strength and large-scale global supply capacity in the current supply system of intelligent express box industry.